Mind Matters Ltd
Improving Mental Health in Ghana
Mind Matters aims to provide professional mental health support to those with mild to moderate mental health issues in Ghana.
We provide the following mental health services:
Emotional Counselling – meeting on a weekly basis with people who wish to explore their thoughts and feelings in the safe setting of one-to-one therapy sessions.
Mental Health Workshops – these workshops focus each on topics such as assertiveness, self-confidence, stress-management, anxiety, anger management, team bonding & Mindfulness.
Mental Health Director at Mind Matters
Daniela Nicol
Daniela is a UK-qualified counsellor with extensive experience of providing counselling services and facilitating mental health workshops. She has worked for several UK institutions such as Buckinghamshire Adult Learning (as tutor of mental health workshops), Buckinghamshire Mind (as counsellor) and provided counselling services to several schools and colleges.
Up to her relocation back to Ghana in January 2018, Daniela ran her private practice Nicol Counselling in the UK for many years, gaining extensive experience of working with clients presenting with a range of mental health issues. She has a particular interest in trauma-related disorders such as bi-polar, borderline personality disorder, PTSD, complex PTSD and DID – Dissociative Identity Disorder – the most severe of all trauma-related conditions.
Daniela believes that "helping people feel accepting of who they are and learning to like or even love themselves is like a gift to myself. When we are able to allow our feelings to flow we connect with others and the world becomes a better place for us all…".
Having spent most of her life growing up in Ghana, and later marrying and having children here, Daniela moved to the UK in 2000. There, she obtained two counselling diploma qualifications: Level 4 Diploma in Counselling & Psychotherapy (2012) and a post-qualifying Level 7 Diploma in Counselling Children and Young People (2014).
Over the course of the past years she has provided counselling to clients of all ages between 10-72yrs dealing with a wide range of emotional issues, such as anxiety, depression, stress, anger, self-harming, trauma, PTSD, DID, bereavements, sexual orientation and many more.
Encouraged by a supervisor in 2014, Daniela started developing and facilitating mental health workshops with a focus on assertiveness and self-confidence. Since then, she has developed a range of workshops on topics such as anxiety, anger, stress-management, Mindfulness and team-building with more in the pipeline.
Daniela finds it incredibly rewarding to co-create with other workshop members an environment where participants feel safe enough to share their feelings and thoughts without fear of judgement. This process means that we allow ourselves to learn through our experiences ('experiential learning') and is by far the most enjoyable element for participants according to 80% of feedback received!
Describing her job, she says – "Counselling is not a job – it's a way of being…"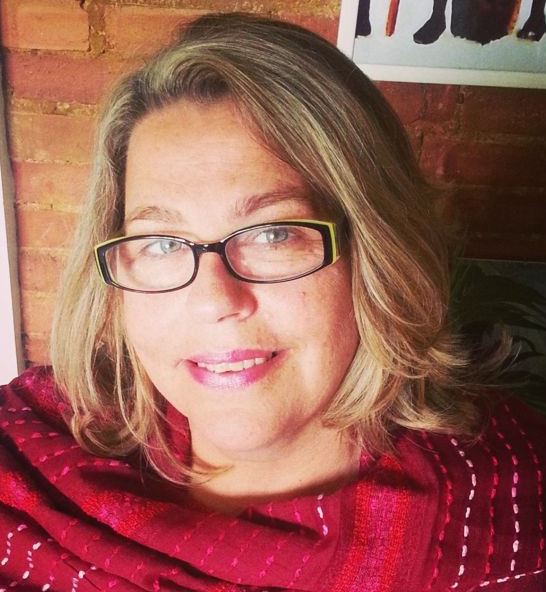 Some of the areas that previous clients have brought to counselling are:
depression
relationship issues
anxiety
sexual orientation
low self-esteem
experiencing racism
self-harming
bullying
Diploma in Counselling and Psychotherapy (Level 4)
Diploma in Counselling Children and Young People (Level 7)
Certificate in Counselling Supervision
Certificate in Counselling Skills
Certificate in Counselling Concepts
Anxiety
Anti-Bullying
Cognitive Behavioural Therapy (CBT) – Concepts and Anxiety
Depression
Dissociation and DID: The Fundamentals
Equine-assisted therapy (introduction)
Neurolinguistic Programming (NLP)
Neuroscience in Mindfulness
Safeguarding Children
Sandtray Therapy
Self-Harming
Supervising Groups
Sustaining Positive Self-Esteem in Young People
Trauma, Dissociation and Recovery
Trauma and Post Traumatic Stress Disorder
Working with Dissociative Disorders in Clinical Practice
Working with Families – Supportive Interventions